Why Online Shopping is Now a Habit For Consumers in UAE?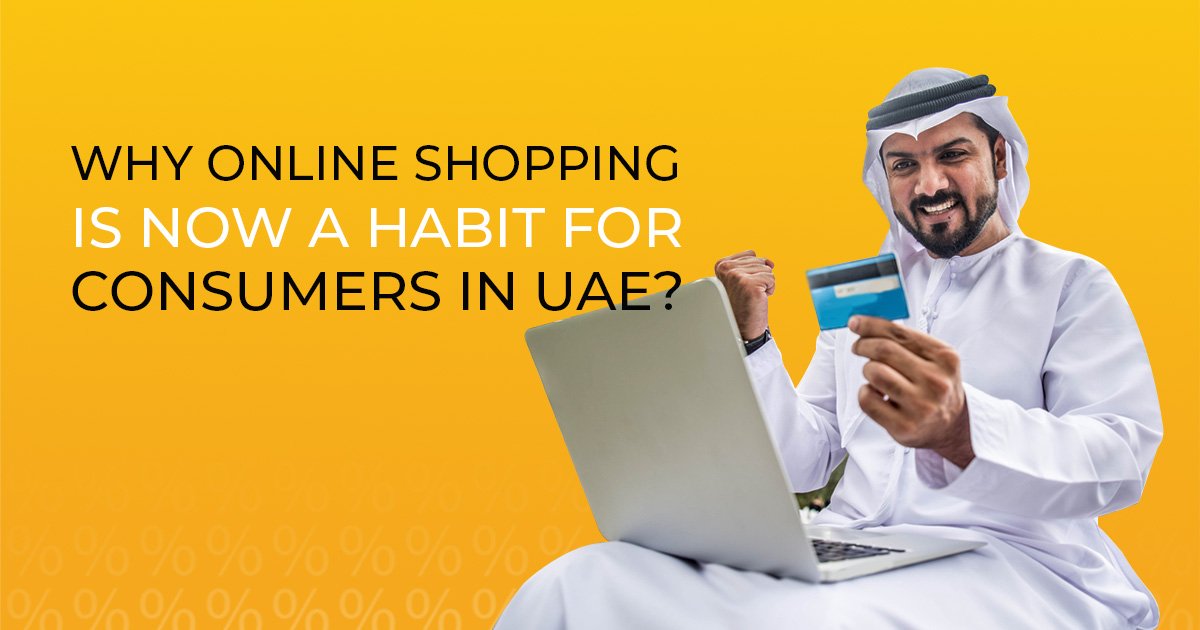 In recent years, the United Arab Emirates (UAE) has witnessed a significant rise in the popularity of online shopping. What was once a novelty has now become a habit for many consumers across the country. This blog post aims to explore the reasons behind the growing trend of online shopping in the UAE and shed light on why it has become such a pervasive habit among consumers.
1- Convenience and Accessibility
One of the primary reasons for the surge in online shopping is the unparalleled convenience it offers to consumers. In a fast-paced society like the UAE, where time is of the essence, online shopping provides a hassle-free alternative to traditional brick-and-mortar stores. With just a few clicks, shoppers can browse a vast range of products, compare prices, and make purchases from the comfort of their own homes or while on the go. Furthermore, online stores are accessible 24/7, eliminating the constraints of operating hours and allowing consumers to shop whenever they please.
2- Wide Range of Products
Another compelling factor driving the online shopping habit in the UAE is the extensive variety of products available. Online platforms offer a vast selection of goods, ranging from clothing, electronics, and home appliances to groceries, cosmetics, and even cars. Consumers can explore multiple brands and retailers without limitations, accessing products from around the world. This unparalleled diversity enables shoppers to find precisely what they need and discover new products that may not be easily accessible in physical stores.
3- Competitive Prices and Discounts
Price-conscious shoppers are often drawn to online shopping due to the competitive prices and attractive discounts offered by e-commerce platforms. Online retailers in the UAE often provide exclusive deals, seasonal promotions, and discount codes, making it an appealing option for cost-savvy consumers. Moreover, the ability to compare prices across different online stores allows shoppers to find the best deals and secure significant savings.
4- Secure Payment and Delivery Options
In recent years, the UAE has witnessed substantial advancements in online payment and delivery systems, contributing to the growing habit of online shopping. Secure payment gateways, encrypted transactions, and cash-on-delivery options have instilled confidence in consumers, eliminating concerns about fraud or personal information theft. Additionally, efficient and reliable delivery services have made the process seamless, with many online retailers offering fast shipping and even same-day or next-day delivery in certain areas.
5- Social Media Influence and Recommendations
The rise of social media platforms has significantly impacted consumer behavior in the UAE. Influencers, bloggers, and celebrities play a crucial role in shaping trends and influencing purchasing decisions. Many of these influencers collaborate with online retailers, promoting products and providing exclusive discount codes to their followers. This social media-driven culture has amplified the habit of online shopping, as consumers are enticed by recommendations and personalized shopping experiences.
Conclusion
Online shopping has become deeply ingrained in the habits of consumers in the UAE due to its convenience, accessibility, product variety, competitive prices, secure payment options, and social media influence. As technology continues to advance and e-commerce platforms evolve, the habit of online shopping is likely to persist and even further integrate into the everyday lives of consumers. Embracing this trend, retailers in the UAE must adapt their strategies to cater to the growing demand for online shopping and provide exceptional digital experiences to stay ahead in the market.